Your event in the heart of Maremma
Tuscany is one of the most iconic Italian destinations: home of the Renaissance, the streets of Chianti, the places of Dante, the protagonist of countless movies that have helped make this region famous also abroad.
Today we talk about an area of Tuscany less traveled than the most tourist destinations: the Maremma.
Maremma Toscana
Straddling two regions, southern Tuscany and western Lazio, the Maremma is an enchanting land, rich in history, art, culture, nature and food and wine delights that still offers the old-world atmospheres of its ancient villages and the infinite charm of its landscapes: from the emerald sea to the intense green of its coastal pine forests and the protected natural areas surrounding the territory. But we want to talk about its spas and in particular about the Terme di Saturnia.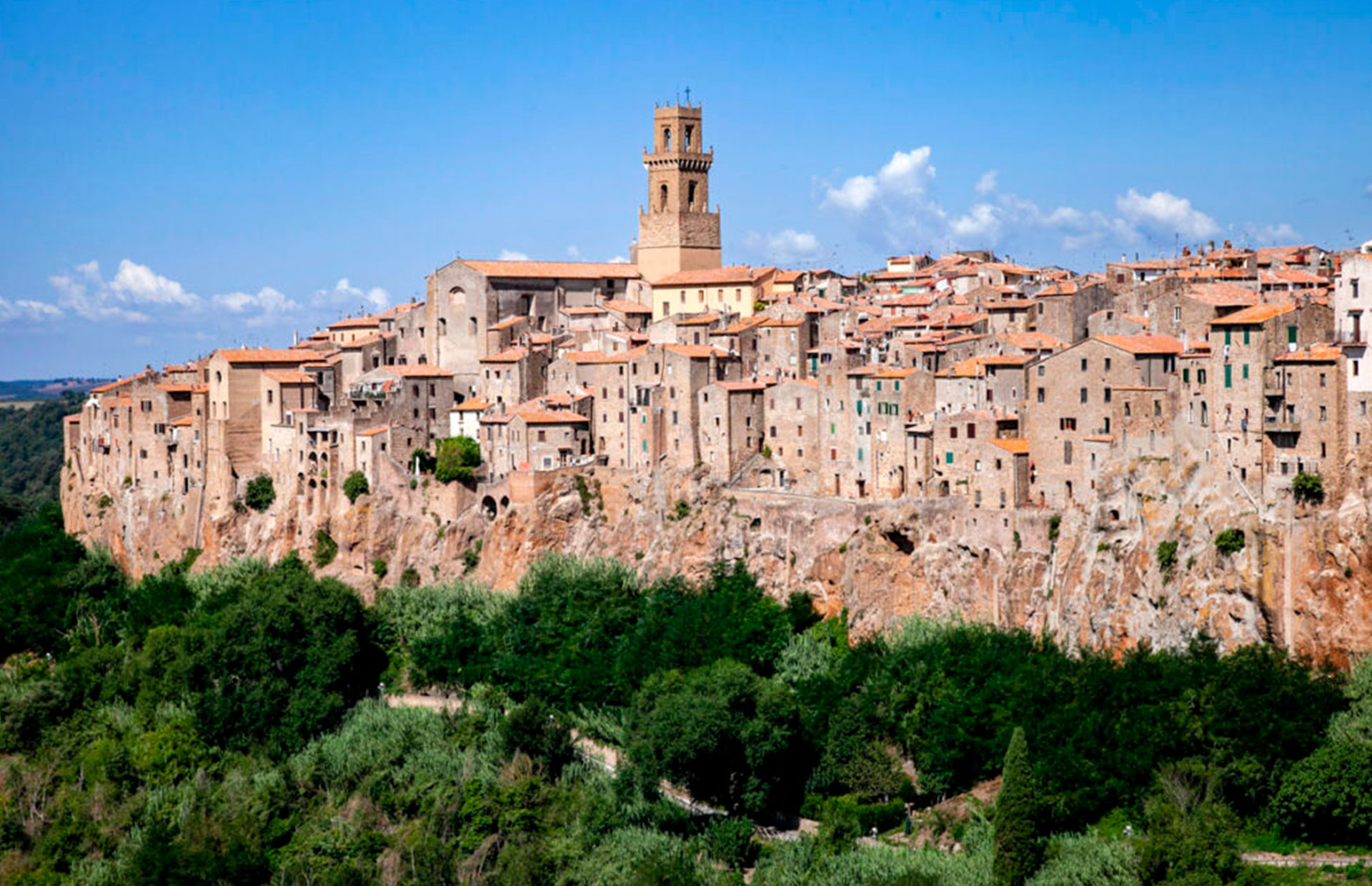 Saturnia and its thermal baths
This characteristic medieval village, among the oldest in Italy, is located in the heart of the Maremma Toscana in a context of authentic charm between cultural and archaeological itineraries of great interest: in addition to the Mediterranean landscapes you can visit ancient fortresses, medieval villages, Etruscan necropolis and Roman ruins, but especially the spa.
The thermal water in Saturnia flows under Mount Amiata, accumulates minerals such as sulfur, calcium, sulfates and magnesium and is known for its therapeutic and relaxing properties. It is the most famous and largest thermal spring in Italy.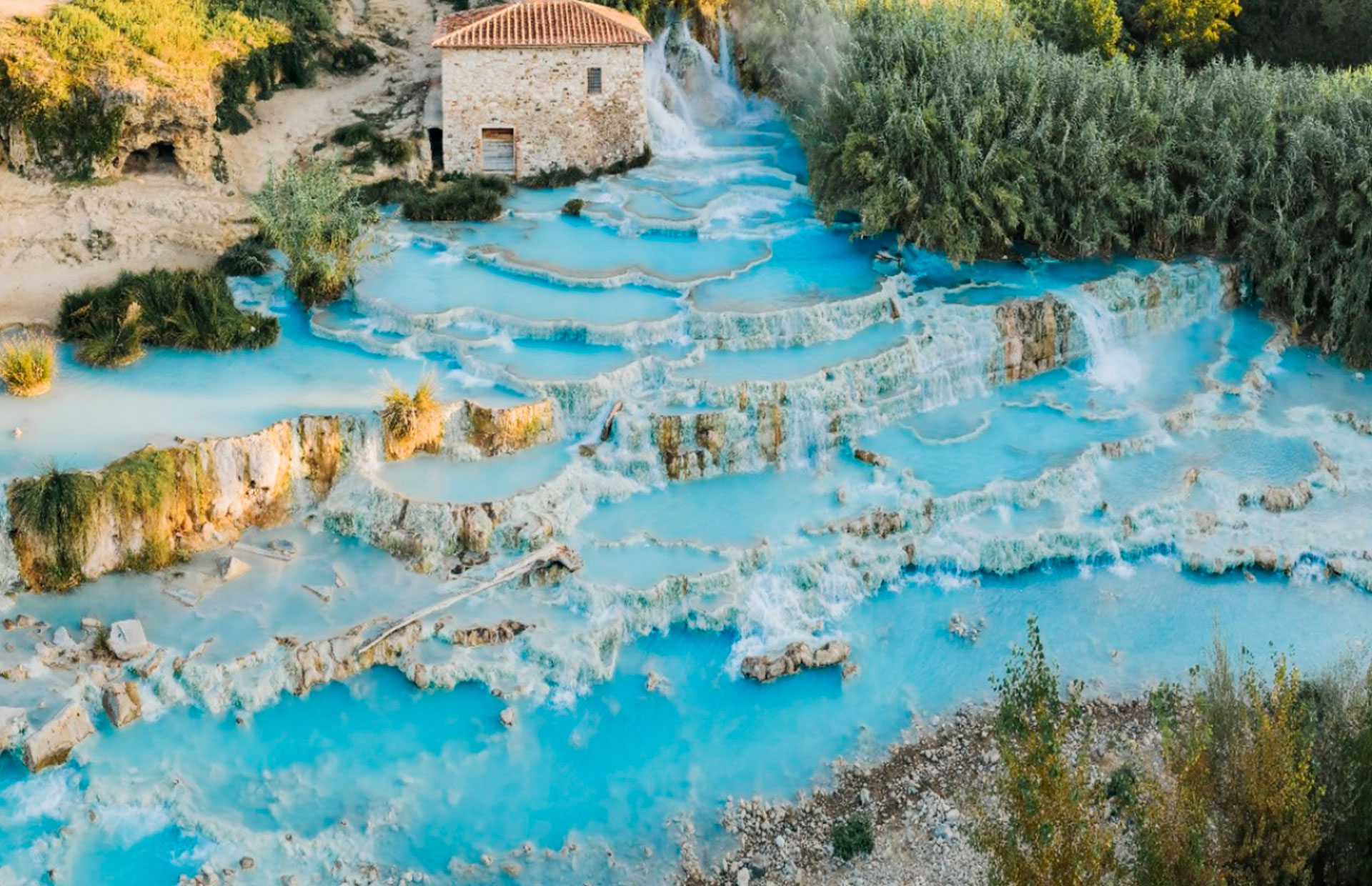 Our Resort: Terme di Saturnia Natural Destination
This 5 star Resort is our partner in this special area of central Italy: with its 124 rooms and its architecture obtained from an ancient travertine structure - that integrates harmoniously with the natural environment - offers a privileged access to the millennial thermal spring as well as a series of truly high-level experiences.
The sober elegance of the Resort, the secluded position in the very heart of Maremma nature and the possibility to carry out a very varied range of activities, make its congress facility the perfect location for business meetings surrounded by the glory of the most famous thermal spring in Italy.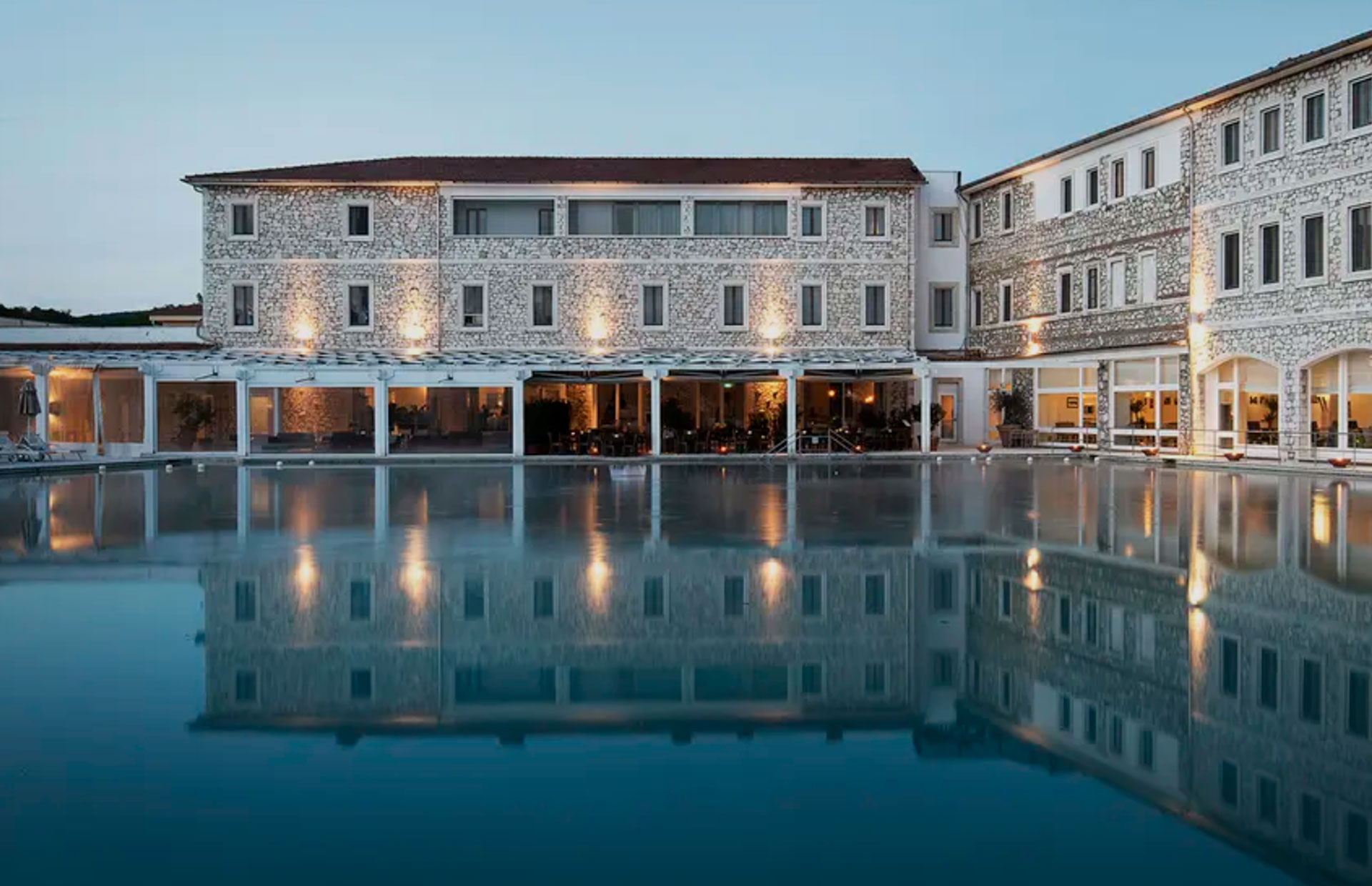 A journey to discover the many faces of the Tuscan Maremma is a stimulating adventure and a source of historical, artistic and cultural enrichment.
Discover with us the itineraries that can frame your event here in Tuscany, email us for a free consulting!