Italy's most spectacular rail journeys
Italy's major appeals are its landscapes, food, and rich history. In some parts of Italy, there are scenic train routes that are more than just modes of transportation.
These scenic trains will treat you to coastal views, dramatic mountain scenery, sparkling lakes and so much more. Here are 5 of the most scenic train Journeys in Italy.
Tirano to St. Moritz on the Bernina Express
It's considered one of the most beautiful railway lines in the world, and it's one of the World Heritage Sites Unesco. At the edge of the famous "red train", which connects the station of Tirano (in the province of Sondrio), with that of St. Moritz (Switzerland), you will admire a rich variety of landscapes, gardens, and cultivated fields, rivers, lakes, desolate spaces, bridges, and viaducts incredibly elegant, snow-capped mountains, breathtaking views. The highest railway in Europe, it has spiral viaducts to get up the mountains. Autumn is pretty when the leaves change colour and begin to fall and winter, when the mountains are snowdraped.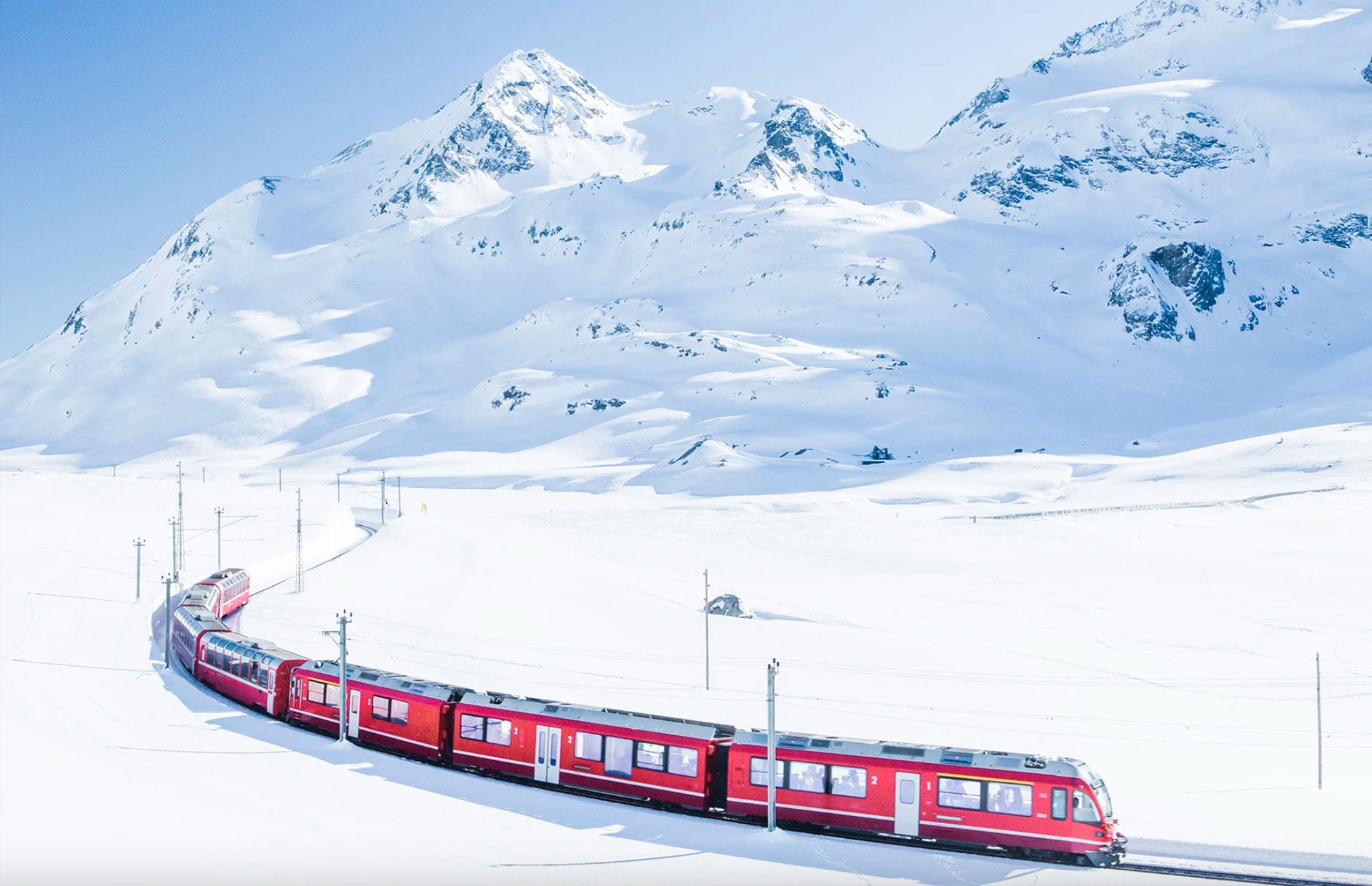 Milan to Bolzano
About the quickest way to travel from one world to another, the route from Milan to Bolzano whisks you from Italy's fashion capital and financial hub to the crisp, clean, alpine air of German-speaking Bolzano (or Bozen in German), nestled in a valley in the shadow of the Italian Alps. The scenic 3-5 hour train ride passes through medieval towns and beautiful countryside as it heads east towards romantic Verona, home of Romeo and Juliet, before cutting up through dramatic alpine scenery towards the breath-taking Dolomite Mountains.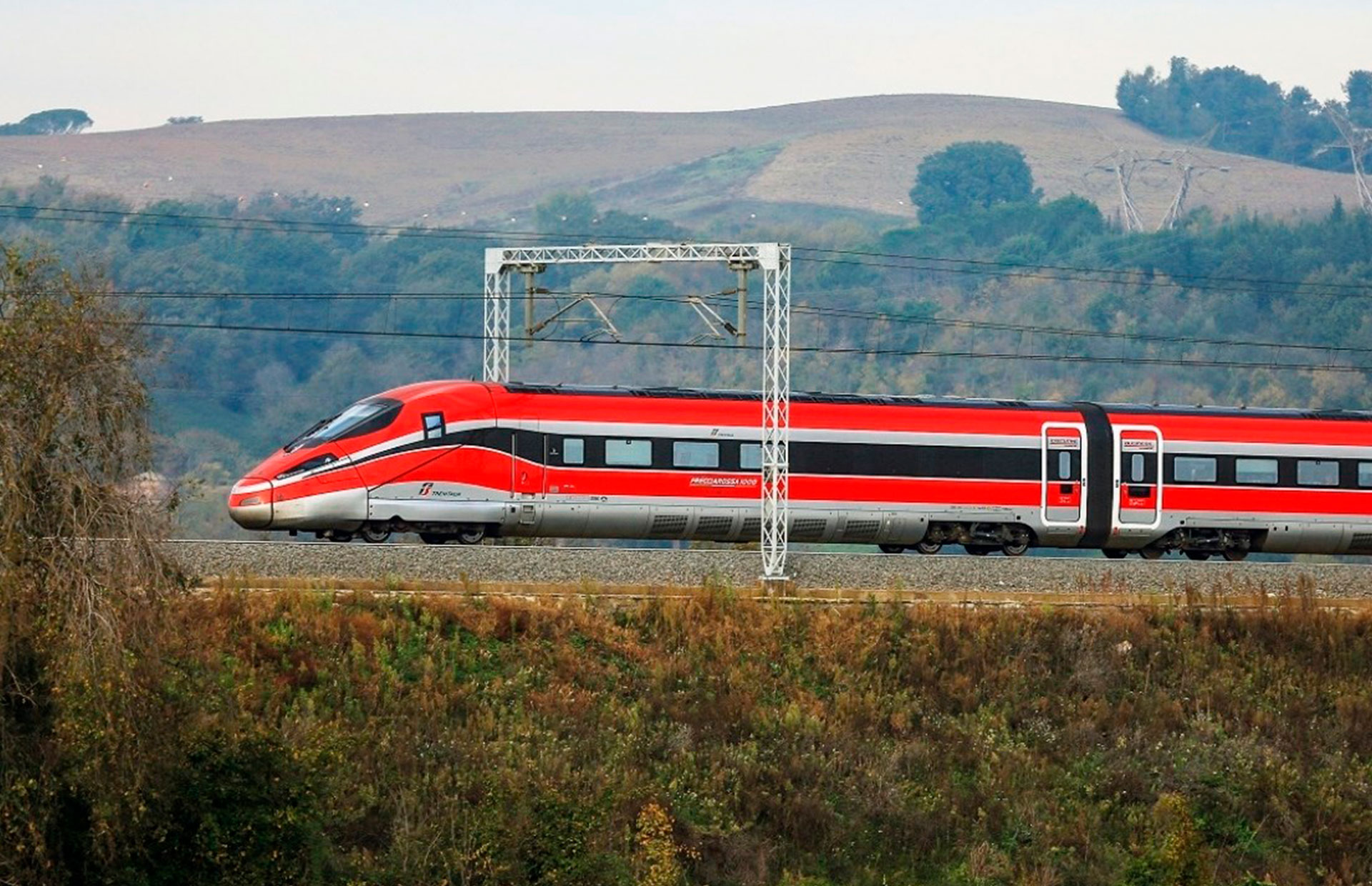 "Trenonatura" between Siena and Val d'Orcia
Through the Val d'Orcia, in the province of Siena, one of the most famous Italian landscapes (World Heritage Site) flows in front of your train window: clay hills in warm colors, perched villages, beautiful white streets lined with cypress trees, fields of sunflowers.
The "Nature Train" transports you back in time, with its antique wooden carriages and, in some cases, with the steam locomotive.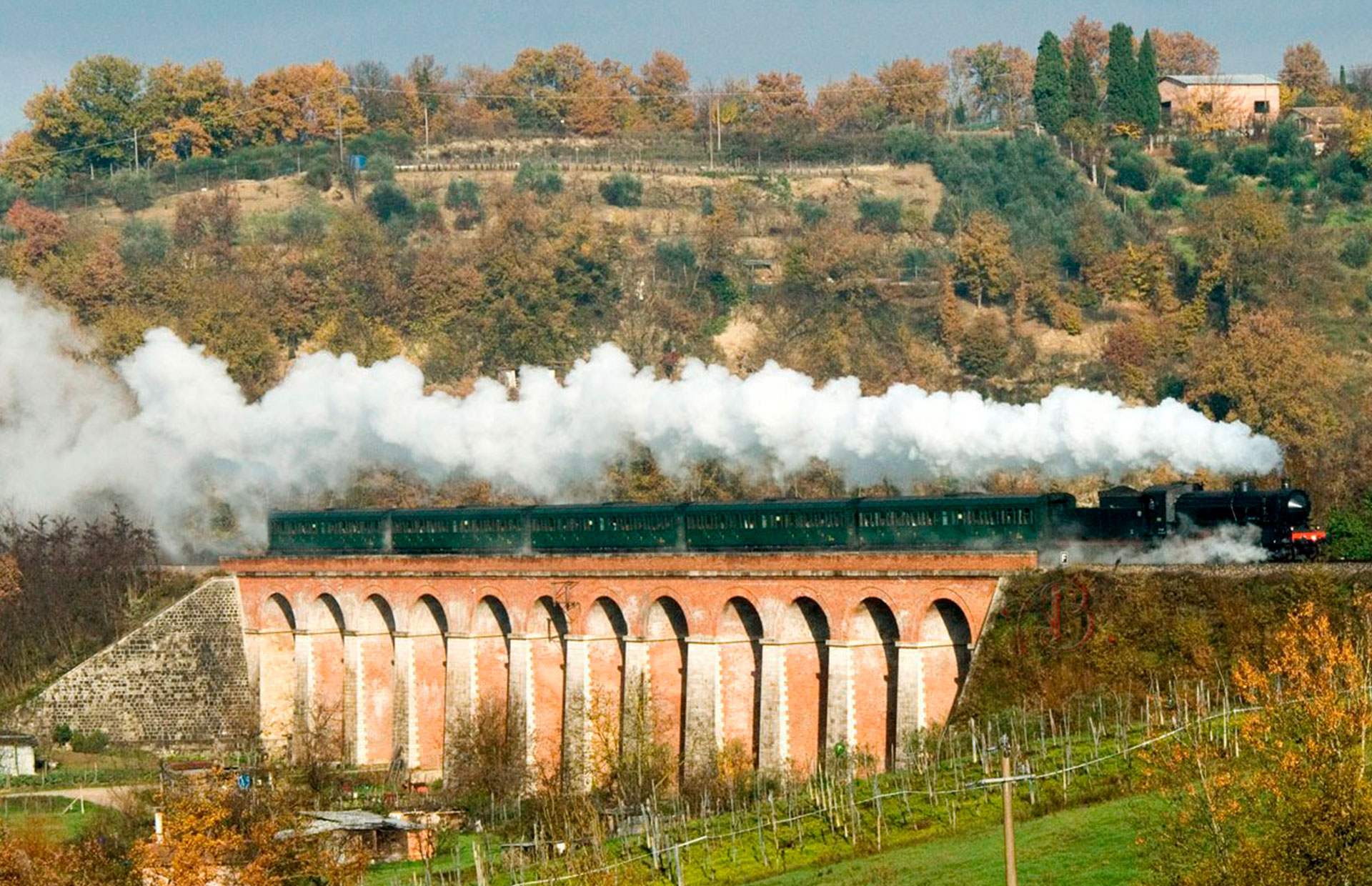 Cinque Terre between Levanto and La Spezia
Visiting the Cinque Terre by train is a timeless experience: aside from the jawdropping coastal landscape of soaring cliffs and rugged mountains, the famous Cinque Terre Express chugs through all five World Heritage-listed seaside villages from Levanto to La Spezia. You can hop on and off for strolls along the labyrinthine lanes of colourful villages, such as Riomaggiore, Monterosso, Vernazza, Corniglia and Manarola – or stay put and drink in the sight of tiny village-crested bays and inlets, fronted by pristine thumbnail beaches.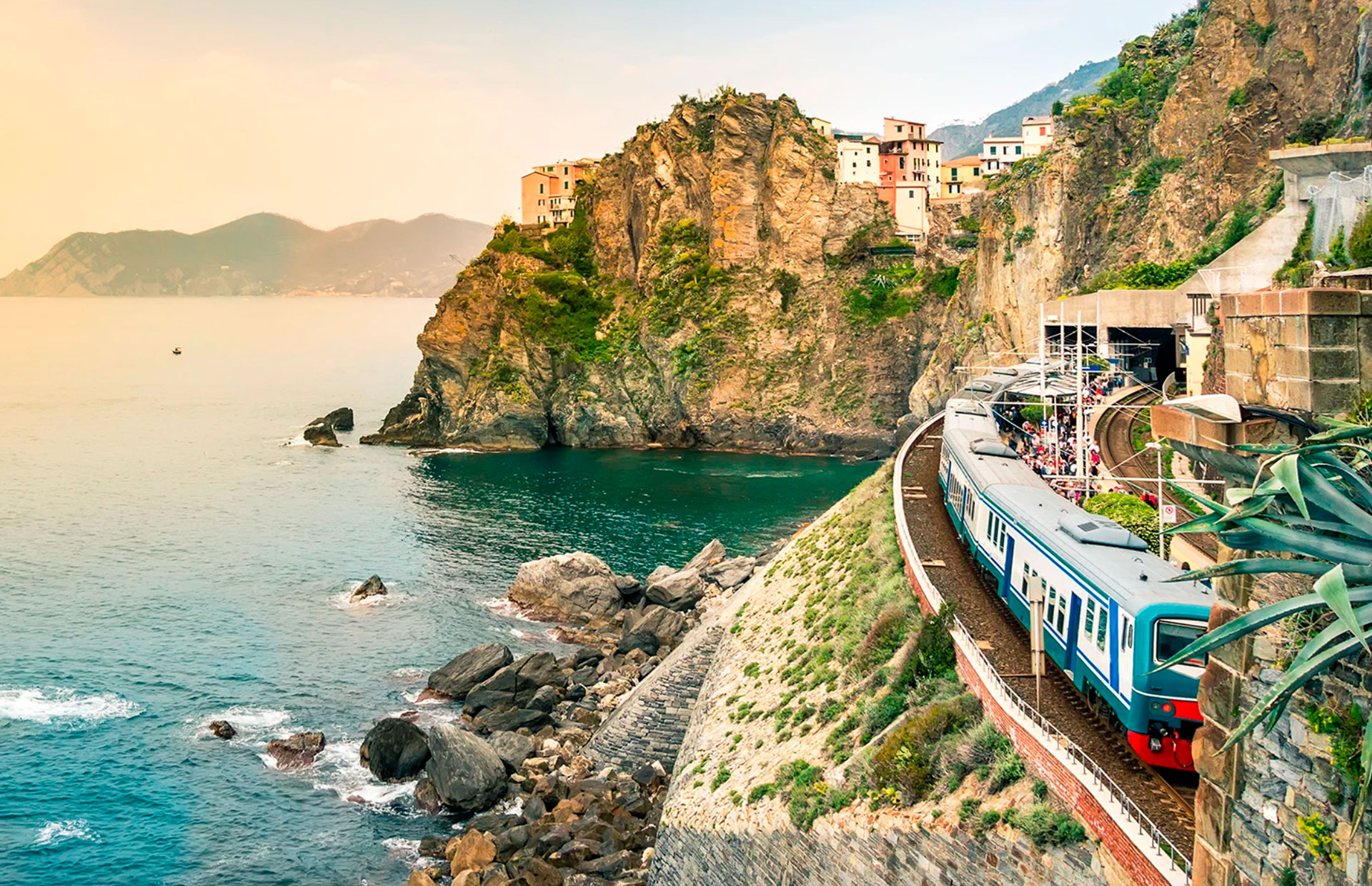 Trenino Verde, Sardinia
Sardinia's quaint Trenino Verde (little green train) trundle through some of the most spectacular parts of the island, rattling along narrow-gauge lines from the mountains to the sea. You don't catch a train in Sardinia to get somewhere fast: the trains on the island have been notoriously slow since D.H. Lawrence recounted his long and languid journeys on them in his book The Sea and Sardinia. But who needs to be in a rush when you have the chance to discover the wild heart of this extraordinary island? Five routes have been reopened, exclusively for tourism, take your time to explore!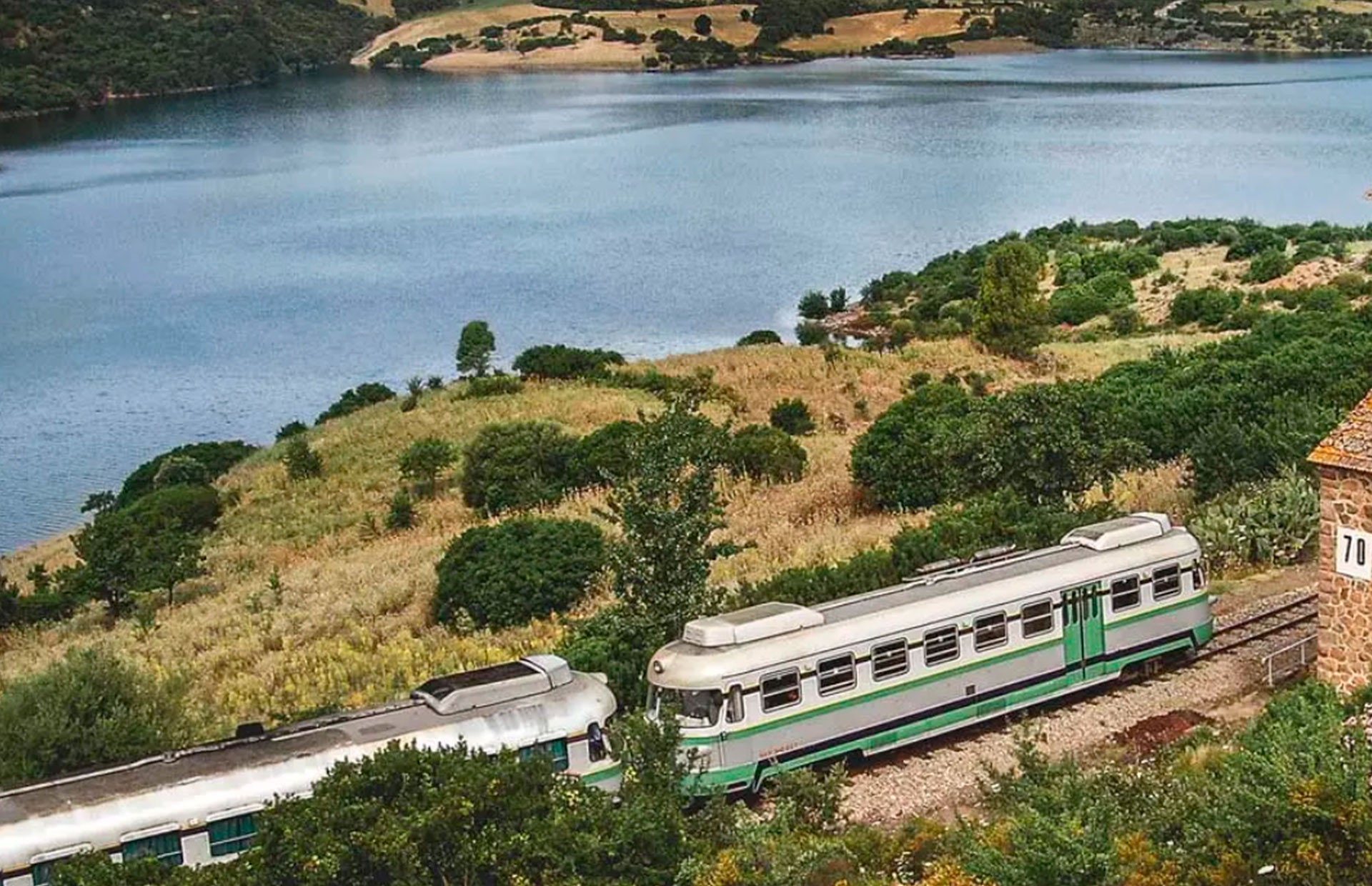 By taking the best train trips in Italy, you'll get to give into la dolce vita and enjoy your trip at a leisurely pace. It's also a great idea for an incentive trip or a definitely unconventional teambuilding activity! Ready to go with us?