Welcome autumn
Autumn has arrived and the mild climate of this October allows us to still enjoy the outdoor locations and some really wonderful destinations. Here are three venues, very different from each other, which have been the protagonists of three events in the past weeks and that we cannot wait to propose to you in the future: a castle of other times, a restaurant overlooking the sea and one of the most exclusive luxury resorts in Italy.
Castello Bruzzo
The Castle dates back to the early 900 and stands on a hill overlooking the port of Genoa and the sea: it is here that in late September we organized a corporate event for about 50 people, taking advantage of the loggia, the garden and the wonderful hall of San Giorgio where stands a monumental fireplace in Carrara marble, on which is painted "Saint George pierces the Dragon".
At the center of the coffered ceiling is a fresco with the allegory of the "Triumph of Industry", perfectly in theme with the working sector of our customer! The Castle is a truly impactful location, both externally and internally, and the 5 halls in different styles and sizes are perfect for hosting a very diverse variety of events.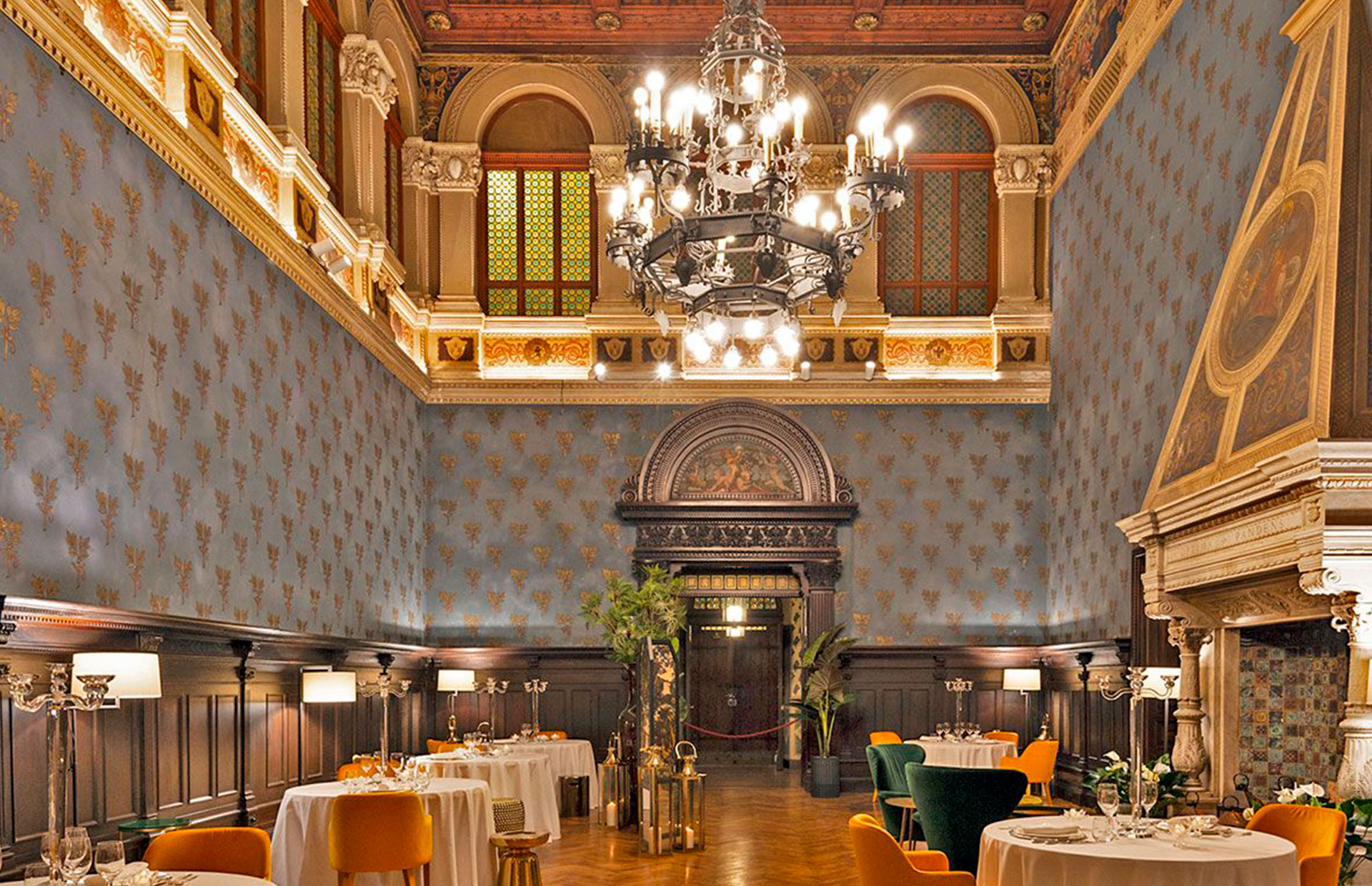 La Marinella
In the heart of the Sorrento Peninsula, on the shores of a natural bay La Marinella is an iconic place, a residence, a haute cuisine restaurant and an exclusive beach resort. It defines itself "the destination for those who are hungry for the sea" and it is here that in early October we chose to conclude a private event, with a dinner that had as a natural setting the beautiful bay of Sorrento, and a spectacular sunset over the sea.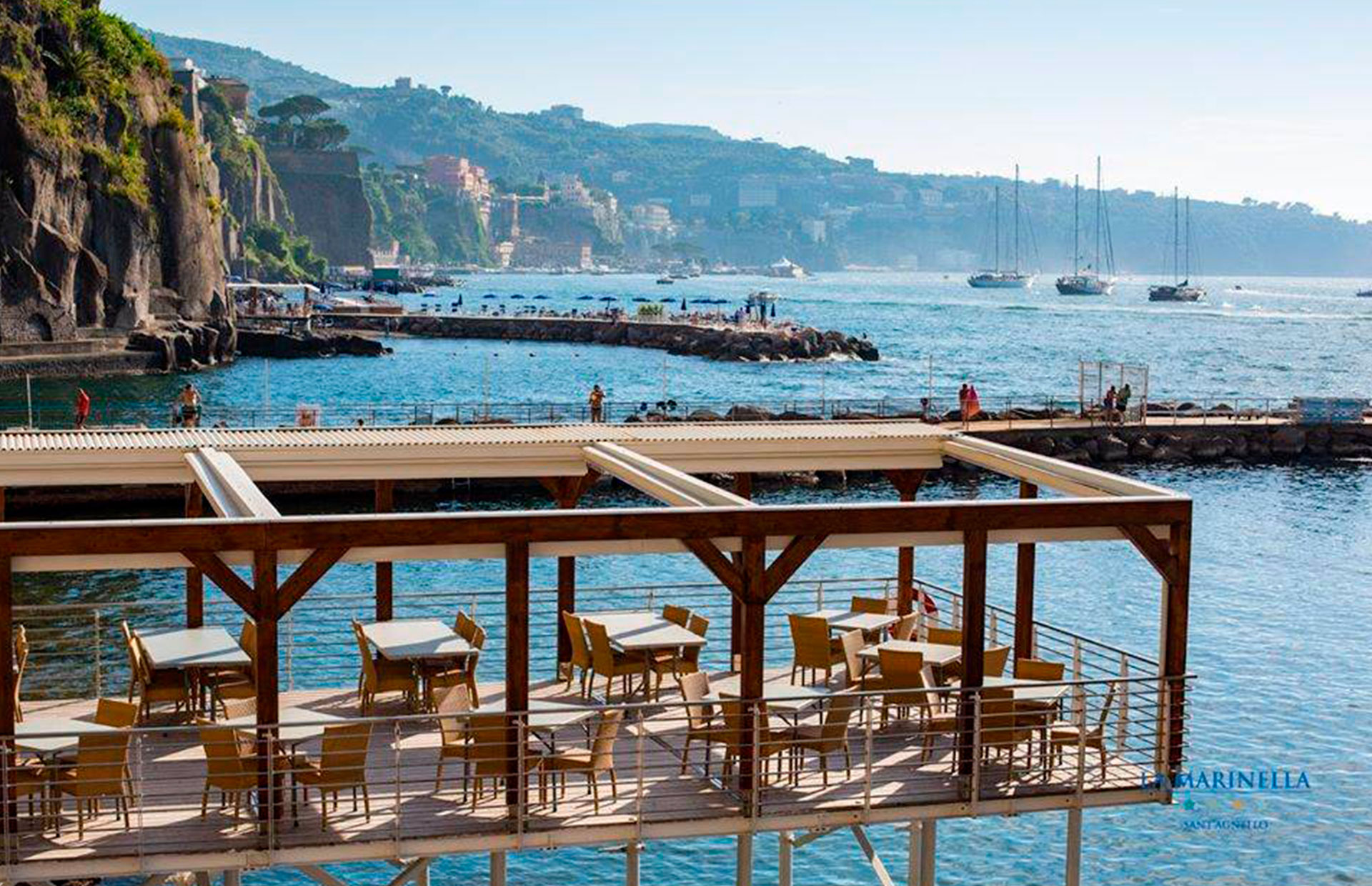 Villa Aminta
Overlooking the enchanting Gulf of the Borromeo Islands in Stresa, in one of the most elegant and exclusive scenery in the world, stands out Villa Aminta. The elegant Resort with its large lounges overlooking Lake Maggiore, luxurious rooms decorated with fine decorations, Murano glass chandeliers and marble bathrooms with Jacuzzi boasts two restaurants, one dedicated to classic and Piedmontese cuisine and the other more informal.
Antique furniture, stuccoes, chandeliers, tapestries and precious fabrics, arabesques and oriental volutes, but also a strong attention to the most modern technological standards characterize the location.
In fact, last week, we organized a corporate meeting at Villa Aminta taking advantage of all the services that the resort has provided and concluding the days with a stop in the hotel's new and elegant SPA.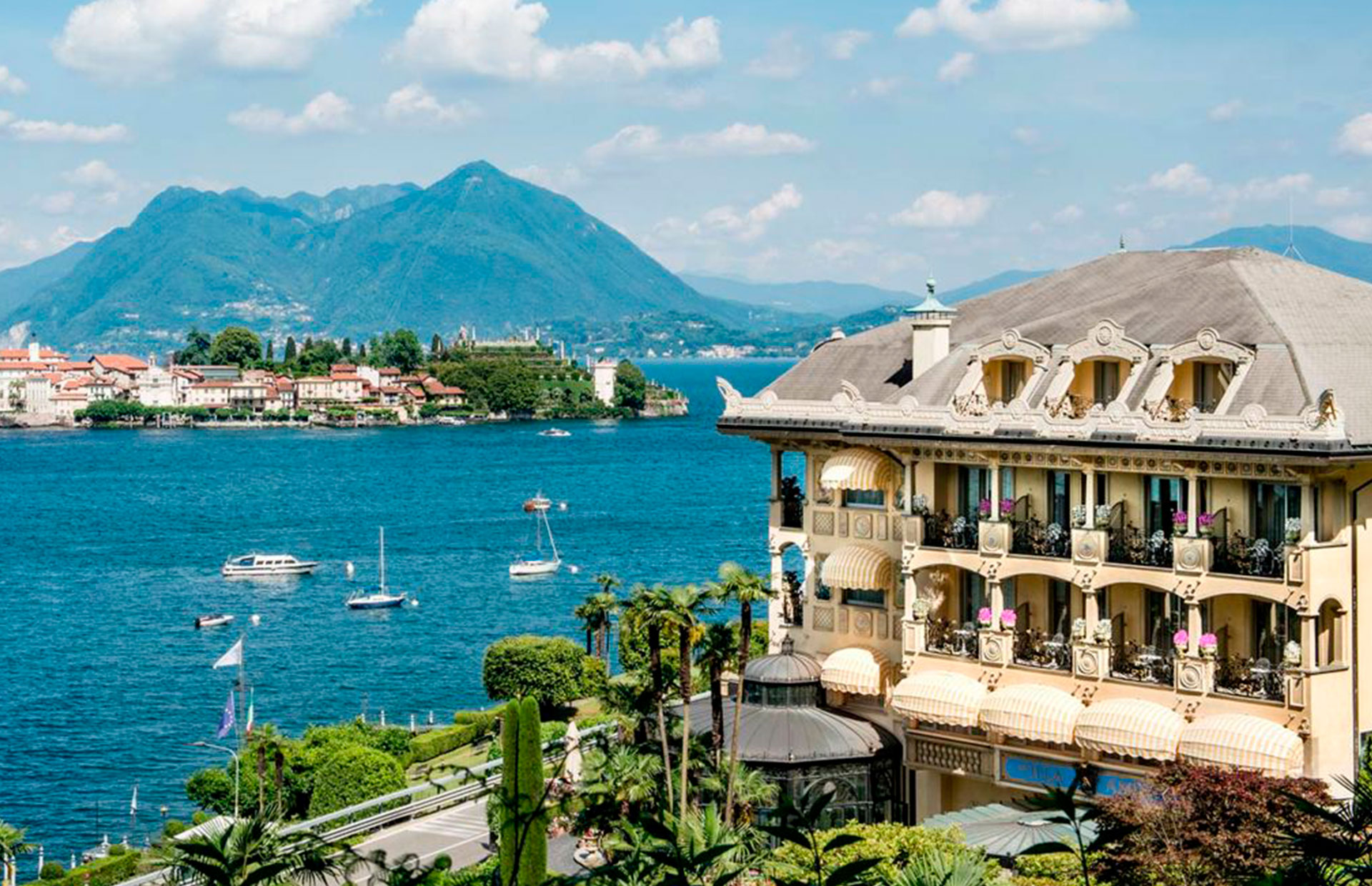 Our October is full of events in Italy and abroad, follow us on our social networks to find out what are the next locations we have selected for our customers, or write us and we will be happy to offer you the right place for your needs.